---
Our Services
MANNING/ CREWING
Tosdere provides talented professional and certified Seafarers (Officers and Ratings) of various categories to match position specifications.
HR SOLUTIONS AND CONSULTING
Placement and Selection; People development;
Outsourcing;
Performance Management System;
Appraisal diagnostics
CONSTRUCTION SERVICES
Mechanical
Electrial and
Civil Engineering constructions
RECRUITMENT
Recruitment services for banks, private and commercial companies of all kinds of qualified staff, position specified.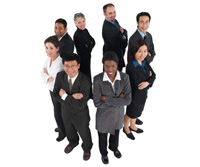 OUR SPECIALIZATION
HR Surveys and Audit
Gap investigations
Work force planning
Appraisals Diagnostics
Job Audits and Evaluation
---
Tosdere – Outsourcing
This service allows client companies to have Tosdere employees on board vessels with an option to finally hire (if required). This also eliminates staff administration costs and payroll taxes, Workmen Compensation Insurance, sick pay, vacation pay and administrative costs associated with employment from your corporate expenditures, Tosdere, manages everything.
---
Human Resource Diagnostic (HRD)
Our HRD process is designed to create a situation where we assess, evaluate and understand employees, against existing client's structure and underlying philosophy that drive their organizations. Through this process we provide necessary solutions which helps align Human Resource Management with overall our client's corporate objectives and strategy.
Rationalization System and Processes (RSP)
We partner our clients in implementing strategic right sizing processes. This will include Assessments and Placement, Severance Management Programs, Labour Union interventions and Compensation Processes.
Performance Management Systems
We design comprehensive systems for an effective Performance Monitoring that will harness the potential of employees and apply them in our clients' determined courses.